About The dublin maker 2021
On Saturday June 19th: You will have a chance to meet and engage with the Makers in Gather Town (free, but registration required) or view the live-stream on our Youtube Playlist.
Dublin Maker is a free to attend, community run event, which will be held virtually on Gather.Town, on Sat Jun 19th and Sun Jun 20th 2021.
Dublin Maker takes the form of a "show and tell" experience where inventors/makers sourced through an open call, will have an opportunity to showcase their creations in a carnival atmosphere. It is a family friendly showcase of invention, creativity and resourcefulness, and a celebration of the maker movement. It's a place where people show what they are making and share what they are learning.
Makers range from tech enthusiasts to crafters, educators, tinkerers, hobbyists, engineers, artists, science clubs, students, authors and commercial exhibitors. They are of all ages and backgrounds, coming from all over Ireland and beyond. Dublin Maker's mission is to entertain, inform and connect the makers of Ireland, while inspiring the next generation of Ireland's makers and inventors.
On Sunday June 20th,  Dublin Maker on Gather Town will be open for the general public (no registration required) for you to wander freely and explore all the activities from the previous day. Please note that there will be no Makers in Gather Town on Sunday June 20th.
Gather's mission is to remove these constraints from people's lives. We do this by building the Metaverse, a virtual layer over the physical world where people can work, socialize, and learn. For The Dublin Makers they have created a virtual space for each maker, you create an avatar and can go around each of the makers booths. When the makers are at the booth you can chat to them via live video links and when they are away you can view various videos of their work.
The zones - Saraden designs m31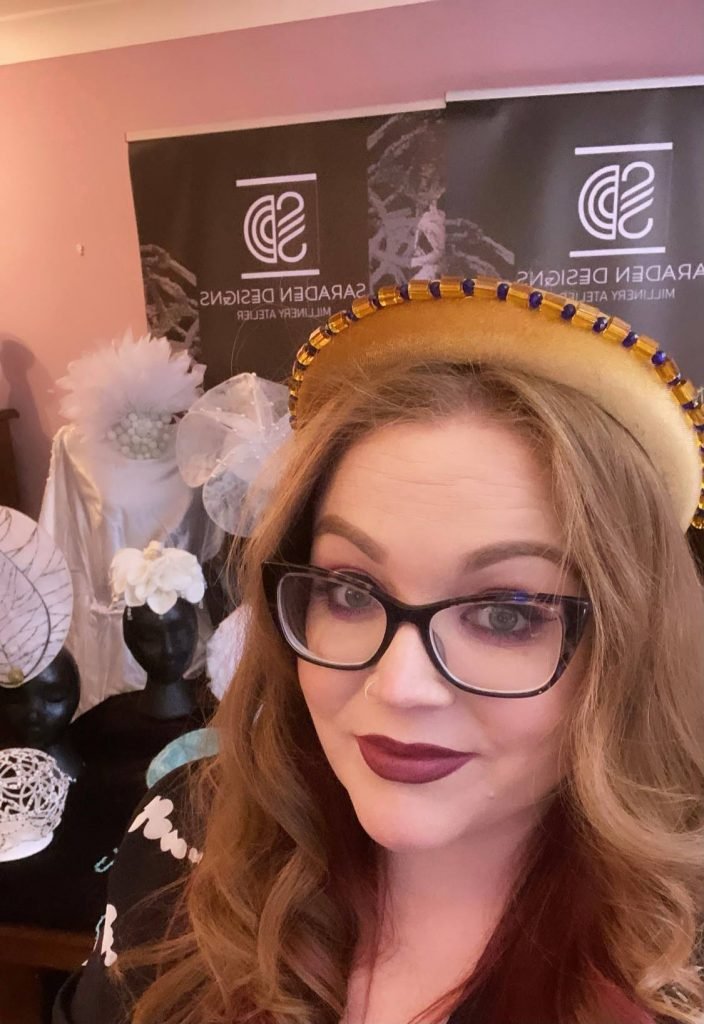 Sarah O' Rourke owner of Saraden Designs Millinery Atelier
Come visit me at stand M31 in Zone 5. I will be talking all things Saraden Designs. I have my designs from London Fashion Week, Belfast Fashion Week and Leicester Fashion Week on display and look forward to answering all of your questions. 
I have also been interviewed by roving reporter Niamh Shaw which will be played throughout the day.