I had the honor of being nominated for the Hi Style Awards for Milliner of the Year 2018. On November 25th myself and my mum (my travel buddy) traveled down to Cork for the Awards. We stayed in the gorgeous Ambassador Hotel Cork, which to my delight was decorated for Christmas and made for some fantastic pictures. 
As it was a formal event we had to go in search for some dresses, easier said than done to be honest. My mum of course was dressed with no problem but it took numerous shopping trips before I found my dress. Originally I wanted an A line style dress and of course I ended up with completely the opposite. My dress is from Pamela Scott and I felt like a million dollars in it. My shoes Came from New Look, My hair piece is a Saraden Designs original, my bag was also Designed by myself and my jewellery was made by my mum.
Head piece: saraden designs original
bag: saraden designs
jewellery: Margaret O' ROurke
shoes: new look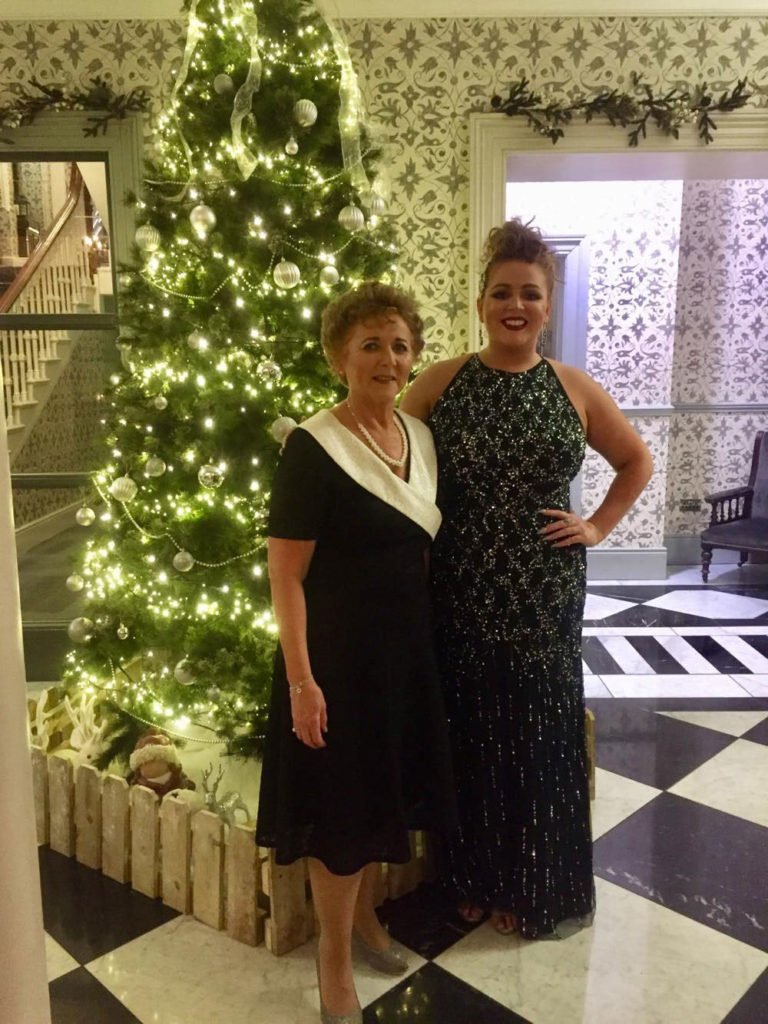 Margaret
dress: Kasura Ashbourne
shoes: debenhams
sarah
dress:pamela scott
shoes new look
Unfortunately Saraden Designs didn't win Milliner of the year but we were at table where we laughed and chatted all night, I met some fantastic people, had a night away and got to wear a gorgeous dress so I really cannot complain. Congratulations to all the winners this year.