'Blackberry' is a one of a kind piece which has been 100% created using Saraden Designs Handmade fabric. Pink and gold fibres have been combined in the fabric making process to give the fabric its unique colouring. This design can never be 100% replicated due its fabric uniqueness.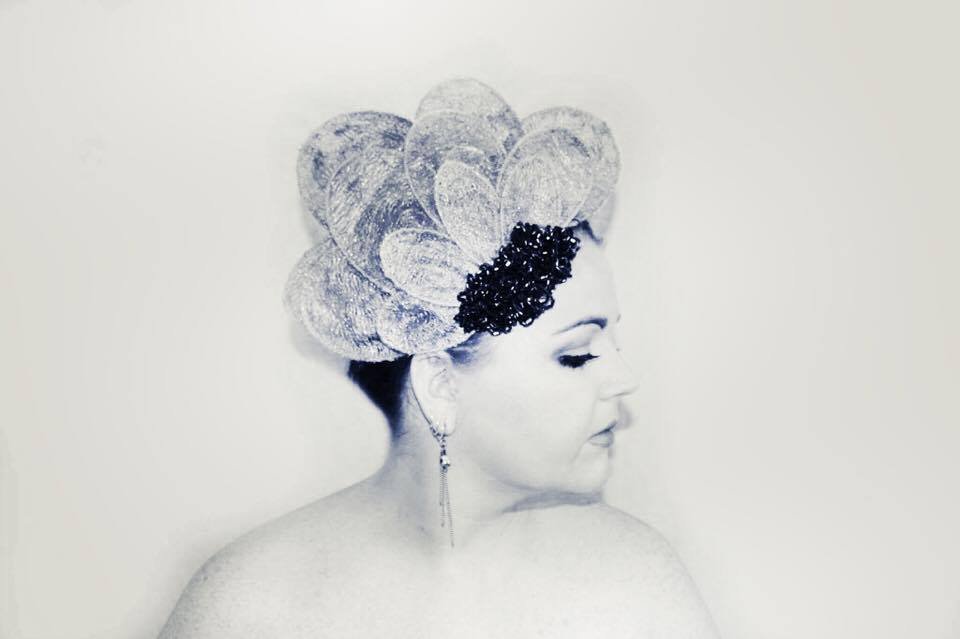 Blackberry
This design is very intricate as several components had to be made individually before they were all combined together to give its finished look.
Hours were spent adding each bead to this design by hand. The purple tones add a whole other element to this design and make the detailing really pop. Blackberry is secured to the head with a comb and elastic and is completed with a Saraden Designs unique wood label. If you like to stand out from the crowd this is definitely the piece for you!
Item(s) are shipped via a courier unless otherwise requested. Each piece is packaged with utmost care in a hat box for you to store your design in.
To shop click here.